Following the Russian Admiral Grigorovic frigate, the USS Winston S. Churchill destroyer also entered Port Sudan.
The US Navy announced that the missile-guided destroyer USS Winston S. Churchill has entered Port Sudan, where the Russian 'Admiral Grigorovic' frigate is anchored.
"The arrival of the destroyer in Port Sudan, the visit of the high-speed transfer ship 'USNS Carson City on February 24-26, and the Deputy Commander of the US African Forces (AFRICOM) Andrew Young's Sudan Armed Forces,' 'the US Navy said in a statement. He watched the visit he made to develop partnership with Y, "it was said.
US Rear Admiral Michael Base, quoted in the statement, said, "We aim to establish partnerships between the Sudanese transition government and the armed forces of the two countries. In the last few months, we have witnessed an increase in contacts between the soldiers. We hope to strengthen our friendship by developing cooperation at sea and on land."
The Russian Black Sea Fleet announced that the 'Admiral Grigorovic' frigate entered Port Sudan, the port city where the Russian naval base was planned to be established, and that it was the first Russian military ship to enter this port in modern Russian history.
According to the agreement signed by Russia and Sudan for the establishment of a logistics support base in Sudan for the Russian Navy, the number of Russian soldiers at the base will be at most 300, and a maximum of 4 Russian ships can be found at the same time.
According to the agreement, Russia will also be able to use Sudan's airspace.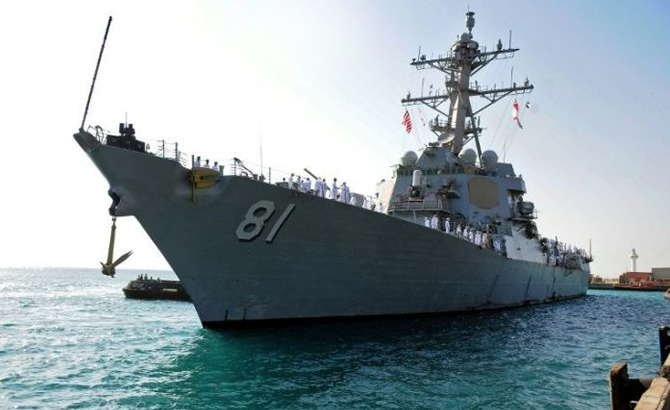 News2Sea
#USS #Winston #Churchill #destroyer #anchored #Port #Sudan