A dead dolphin was found by holidaymakers visiting the bays by tour boat off the coast of Datça, Muğla. It was stated that no traces of cutting tools were found in the dolphin, which was found stinky and on the verge of decay on the sea surface and was taken to the boat.
Datça Amateur Sailors and Seafarers Aid and Solidarity Association President Hacı Dağ organized a trip to the Mediterranean coastal coves of Datça Peninsula with his tour boat named 'Monamour Ela 2'.
As part of the tour, when it came to İnceburun Bay, it was noticed that there was a dead dolphin.
President Dağ took the dolphin, 1.5 meters long and weighing about 50 kilograms, to the platform of the boat with the help of vacationers.
Stating that they examined the dead dolphin, Hacı Dağ said, "I think the fish died a long time ago. We did not see any damage or scars on it. We could not take it with us until the evening return time because it was rotten and smelled a lot. We put it back into the sea, thinking it would not be hygienic."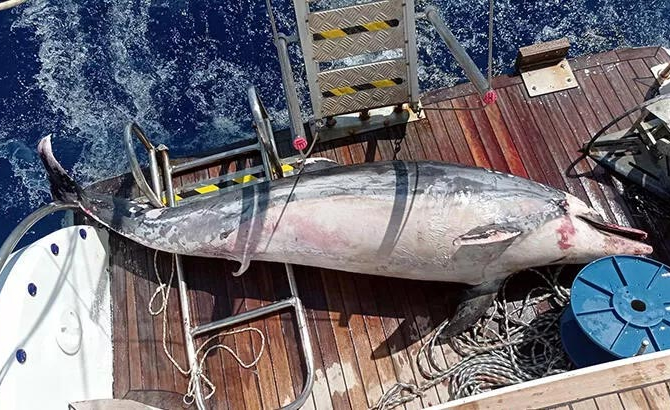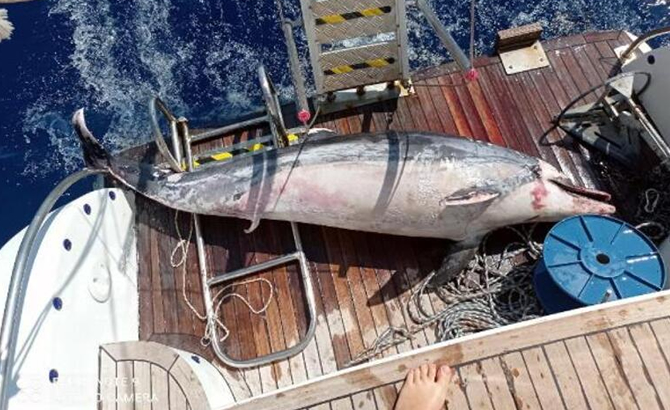 News2Sea
The opinions expressed herein are the author's and not necessarily those of News2Sea.
#Vacationers #noticed #Datça #dead #dolphin #boat