A meeting on 'Van Lake Conservation Area' was hosted by the Van Provincial Directorate of Agriculture and Forestry.
At the meeting held with the participation of Van Environment and Urbanization Provincial Director Ali Kemal Atlı and the officials of the Ministry of Environment and Urbanization, the current situation and the studies carried out so far were discussed by addressing the issues discussed in the recently held Van Lake Basin Protection Action Plan and Implementation Program and the Van Lake Symposium.
Speaking at the meeting, Van Agriculture and Forestry Deputy Director Abdulkerim Yücel said that Lake Van is a great value for the city and our country.
Expressing that Lake Van is unique with its location and ecosystem, Abdulkerim Yücel also gave information on agricultural production around Lake Van.
Yücel, who also gave information on the stock status of pearl mullet fisheries in Van Lake, sustainable hunting, protection and control issues and the fight against poaching, touched on the current situation of livestock enterprises and their distance to the lake shore. Pointing out that unnecessary chemical fertilizer and pesticide consumption in plant production in Van is extremely low, Yücel said that Van was lucky in this regard.
Expressing that the monitoring of nitrate pollution in underground and surface water resources continues and no pollution has been found in the analyzes made to date, Yücel also informed the Ministry of Environment and Urbanization officials about the effects of agricultural activities around Lake Van on Lake Van.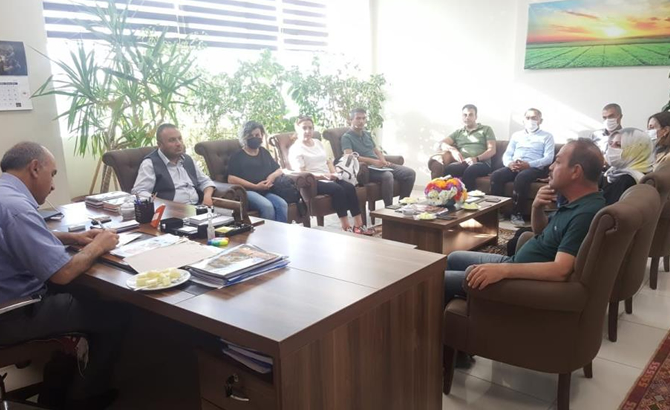 News2Sea
The opinions expressed herein are the author's and not necessarily those of News2Sea.
#Van #Lake #Conservation #Area #Meeting #held