Süleymanpaşa Mayor Cüneyt Yüksel hosted Marmara Islands Mayor Süleyman Aksoy in the district and gave information about the projects. There was good news from the visit.
Welcoming Mayor Süleyman Aksoy and Deputy Mayor Murat Ünlü of the Adalar district of Balıkesir, Mayor Yüksel toured the Rumeli Pier, Altınova coastline project and the new coastline stretching between Cumhuriyet and Değirmenaltı District. The two presidents also made investigations in Barbaros.
Yüksel and Aksoy also visited Tekirdağ Port Manager Erol Kayalı regarding the joint project.
GOODWILL OF SEA TRANSPORTATION TO THE ISLANDS
Making a statement about the visit, Süleymanpaşa Mayor Cüneyt Yüksel gave the good news about a brand new project.
Yüksel said, "We hosted our Mayor of Adalar, Mr. Süleyman Aksoy, and Deputy Mayor Mr. Murat Ünlü in our municipality. We visited Tekirdağ Port President Erol Kayalı together with our esteemed president and vice president, with whom we exchanged ideas by examining the status of our ongoing projects and investments in our city. I would like to share a good news with our 200 thousand citizens living in Süleymanpaşa. We are speeding up the sea transportation works we plan to carry out between our Barbaros Neighborhood and the Islands in coordination with our Adalar Mayor. Good luck now," he said.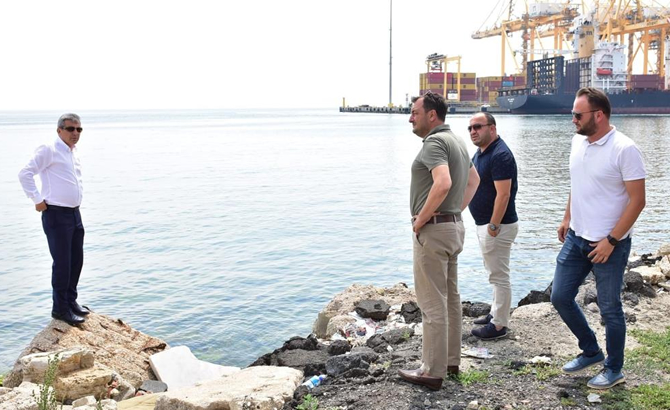 News2Sea
The opinions expressed herein are the author's and not necessarily those of News2Sea.
#Work #started #sea #transportation #Süleymanpaşa #Marmara #Islands